Pediatrics Clinic In Oneonta, Al
Dedicated to Outstanding
Care and Innovation
Dedicated to Outstanding
Care and Innovation
Pediatric Care for Your Children in Oneonta, AL
We are here to assist you if your child is ill, requires vaccinations, or needs a school physical. Our pediatricians at our pediatric clinic in Oneonta, Al, provide professional pediatric services.
Every time you visit Horizon Medical Clinic and see our doctor, you will know that we prioritize providing excellent pediatric care and a child-friendly environment. Because doing so is just as important as developing a solid relationship with you and your family. Additionally, our doctor prioritizes patient and parent education by explaining and recommending the kinds of full-service care most beneficial to your children.
Mon - Fri (8:30AM - 5:00PM)
Our Pediatric Services are From Birth To Teenage
Your child's adolescence is a time of rapid development and change. Hormones begin to circulate throughout the body, causing various physical and emotional changes for some teenagers. These years are hard for some people because they're conflicted about how their bodies and lives have changed. 
In addition to assisting your teen in navigating this perplexing stage, Horizon medical Clinic can help you navigate this sometimes-turbulent phase for yourself too. Your teens can learn many healthy habits from visiting our pediatric clinic that will benefit them in adulthood and help them grow healthy.
Pediatric Care For Newborns
Having a baby is exciting, especially if you're a new parent. However, whether this is your first or second child, you will undoubtedly have health-related questions and concerns. You might wonder when your baby needs shots, how quickly they should grow, and what to do if your baby gets sick. To navigate these unfamiliar and frequently confusing waters, you need professional assistance.
We have the expertise to assist first-time and seasoned parents in determining precisely what their newborns require. Moreover, we are up to date on the most current methods for newborns' medical care and disease prevention. 
Our qualified staff members will give you plenty of time at each appointment to discuss your needs. We also offer meet-and-greet sessions if you are trying to choose a pediatrician for your soon-to-be-born child.
Regular Visits Are Necessary
Regular visits help our pediatricians identify potential issues before they become more severe and help you feel more at ease about your baby's health. You will have plenty of time at each appointment to ask questions, learn how to best care for your baby, and understand what constitutes appropriate newborn development.
Horizon Medical Clinic can provide information regarding recommended physical care, vaccinations, and baby feeding. In addition, we offer you helpful hints and techniques that will make taking care of your baby daily much simpler.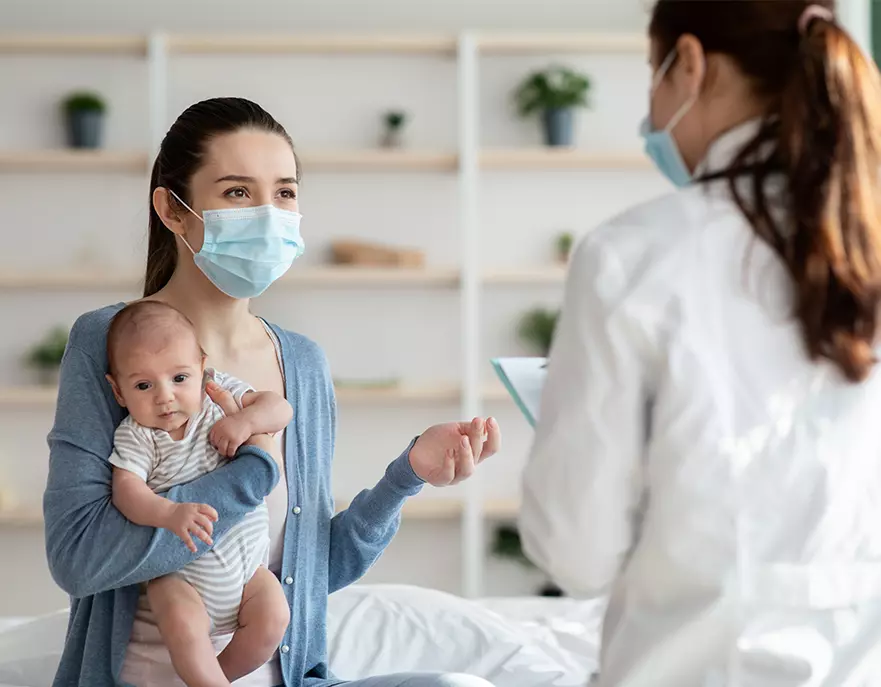 Many mothers and fathers, including first-time and still-expecting parents, can rely on our top-notch pediatric care and attention and the professional and accommodating staff. Our pediatric patients receive a comprehensive team approach at Horizon Medical Clinic, which includes consultations on diet and nutrition, obesity management, and psychiatry services for your children.
Professional Pediatric Care
We recognize the significance of assisting children in their growth. To provide a consistent service and experience for many years, our pediatric services are for a wide age range, from newborns to adolescents and young adults. We offer more specialized pediatric checkups and services and standard pediatric care. The well-baby checkup, children's immunizations, and school physicals for toddlers are all performed by our doctors. Contact us for additional information.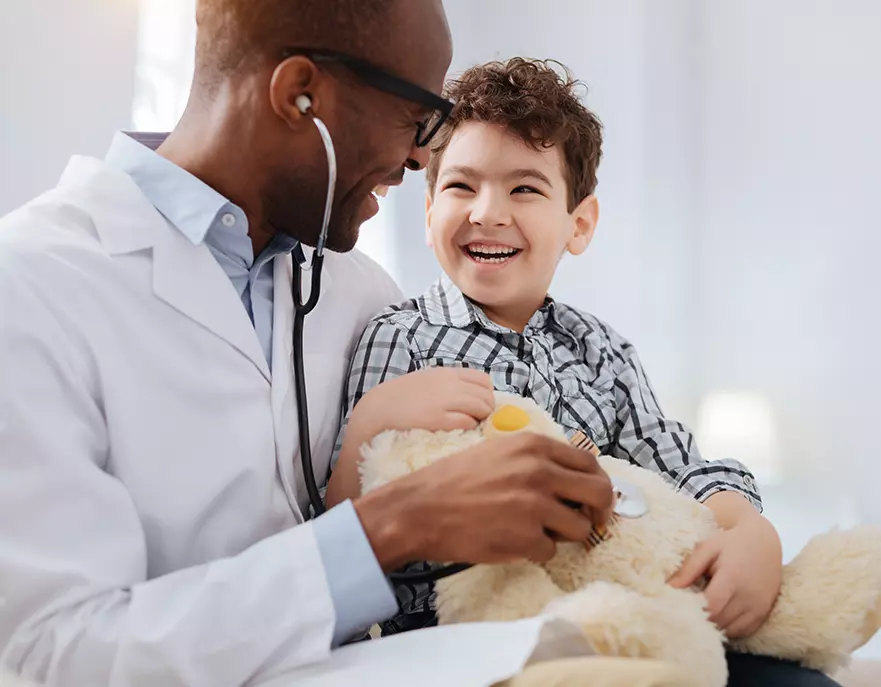 Professional Pediatric Clinic In Oneonta
The early years, childhood, and adolescence are exciting and sometimes difficult for parents. Contact us if you are looking for a pediatric clinic in Oneonta, Al. Our pediatric care team at Horizon Medical Clinic is committed in supporting you and your child's health at every stage. Make an appointment for your child right away!