Dedicated to Outstanding
Care and Innovation
Dedicated to Outstanding
Care and Innovation
Providing Quality Family Care Services in Oneonta, AL
Multiple times, affordable family care services have gone above and beyond. Our top priority is ensuring your family's health because having an ill family member can be extremely worrisome. When you need family care in Oneonta, Alabama, our board-certified doctors and nurses are there for you. We offer family care services to adults, newborns, and mothers, so you can rest assured that your loved ones will be taken care of.
You can get prompt medical and family care at our clinic if your family needs treatment even outside your primary care doctor's regular hours and receive accurate advice and supervision. Our doctors and nurses provide quality family care to patients and a wide range of conditions at all stages of life. Thus, choosing wisely can help clinicians and patients engage in conversations about unnecessary tests and treatments and make smart and effective care choices for better health.
Mon - Fri (8:30AM - 5:00PM)
Why Is Family Care Required?
Physicians will develop a comprehensive understanding of your family's medical history. As a result, doctors will have access to more tailored information and can provide you with the most effective treatment plans more quickly.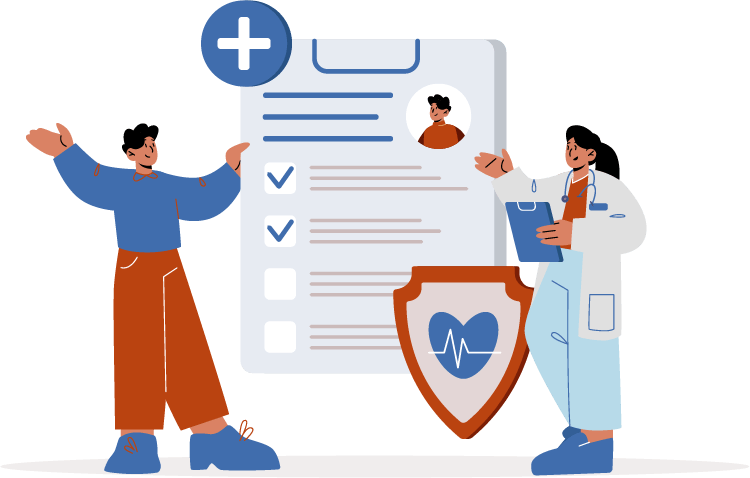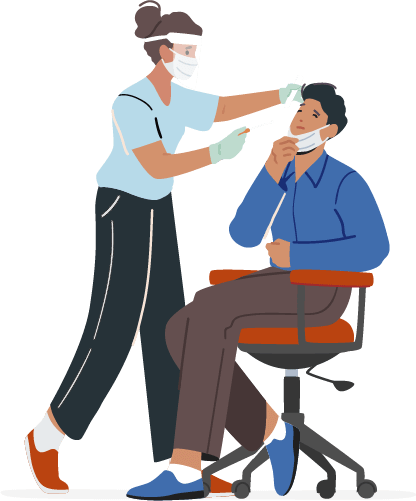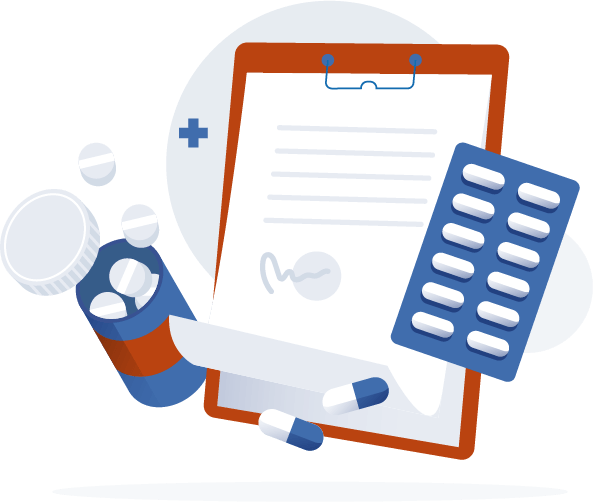 Paying close attention to a patient's medical history can also help eliminate any confusion about a diagnosis and treatment. If one family member develops a chronic illness, doctors can devise a treatment strategy that works best for the patient and their family.
Now, when chronic noncommunicable diseases have overtaken infectious diseases as the leading cause of disability and morbidity, it is critical to have a thorough understanding of the medical history of one's family to prevent these diseases from spreading.
At any age, family care provides all necessary medical services. We at Horizon Medical Clinic provide high-quality family care for your entire family. We can tailor guidance and create a treatment plan to meet your needs, from newborn care and managing chronic diseases to preventive medicine and sick visits. Contact our doctors and get checked to learn more about the available family care services in Oneonta, Alabama.
Compassionate and Expert Care
The Horizon Medical Clinic's mission is to provide compassionate and expert care to patients through cutting-edge technology and medical expertise. It includes:
Regular check-ups
Vaccinations
Primary care
Mother and childcare
Annual physicals
Lab tests & X-rays
Cholesterol measurements
Blood sugar monitoring
Blood pressure measurements
We believe in making family healthcare services as simple, convenient, and timely as possible when healthcare is becoming increasingly complex. We promise to treat you like family, no matter who you are or what you require.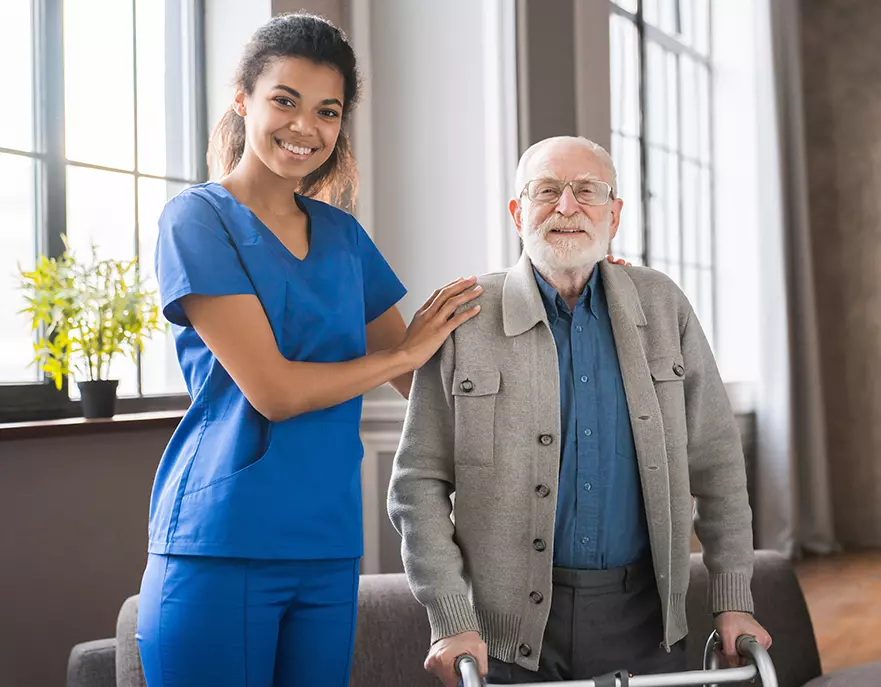 Walk-In Family Care Clinic in Oneonta, Al
At the last minute, finding services at a walk-in clinic in Oneonta, Al can be stressful for everyone involved. Patients of all ages need to find immediate relief for everything from sprains to sore throats. On a walk-in basis, our skilled medical staff at Horizon Medical Clinic provides outstanding services for each family member. So, walk-in today and get fast, high-quality medical care without waiting hours at a hospital.
Family Care at Flexible Hours in Oneonta, Al
Children and adults alike benefit from our walk-in clinic in Oneonta, Alabama. We offer flexible hours every day of the week because we are aware that every family has a busy schedule. At our state-of-the-art walk-in clinic and friendly family care services, we also provide professional medical care.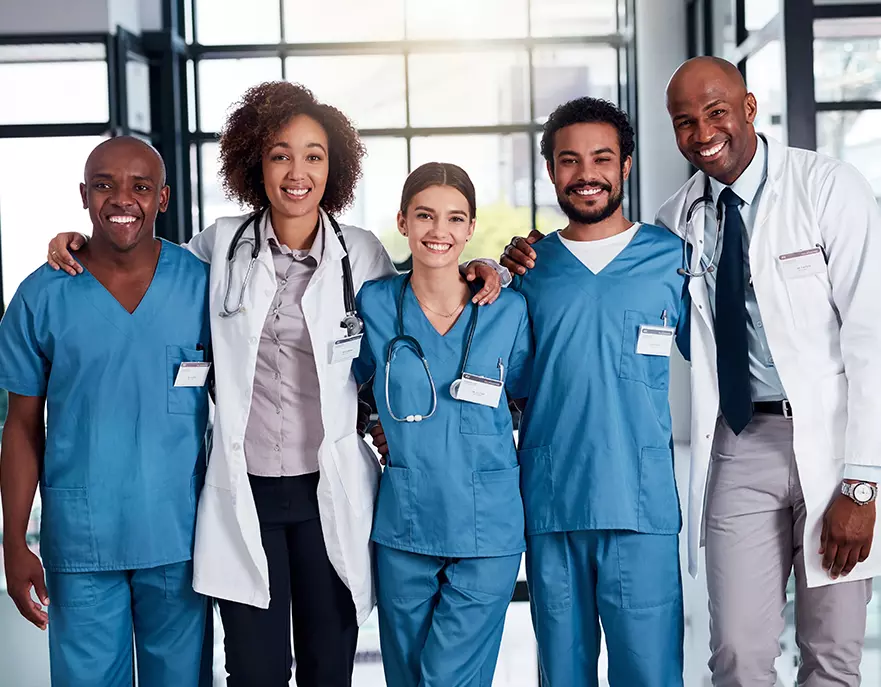 Family-Friendly Services and Extra Care For You
Family Care provides our patients with comprehensive evaluation and treatment by giving numerous facilities and services not typically found. Our physicians can provide immediate access to the information required to make the most accurate diagnoses and treatment plans during your visit. So, visit family care clinic in Oneonta, Al or book an appointment on call and receive reliable, professional, affordable family care services.

Brittany Winters
13:50 22 Jan 21
I can't say enough about this office. They've always been great with my children. Their attention to detail when we have a problem is what I appreciate the most. My daughter had a situation one time where I had to take her to Children's, and I got phone calls from the NP checking on her. Friendly, caring, and dedicated staff! 🥰

C T
13:17 01 Feb 19
Always clean and friendly staff, usually in and out within a hour or less. Pleased with each doctor and all of the staff really. So happy to have found a great office for my daughter so close by.

Jocelyn Carroll
14:15 05 Apr 17
Very clean & friendly environment. I have never had a doctor be so caring about every detail of my daughters health. I feel like my daughter receives the best care here out of other places in the area. The doctors truly care about their patients and take the time to listen to any questions or concerns you might have and will gladly explain their answers.